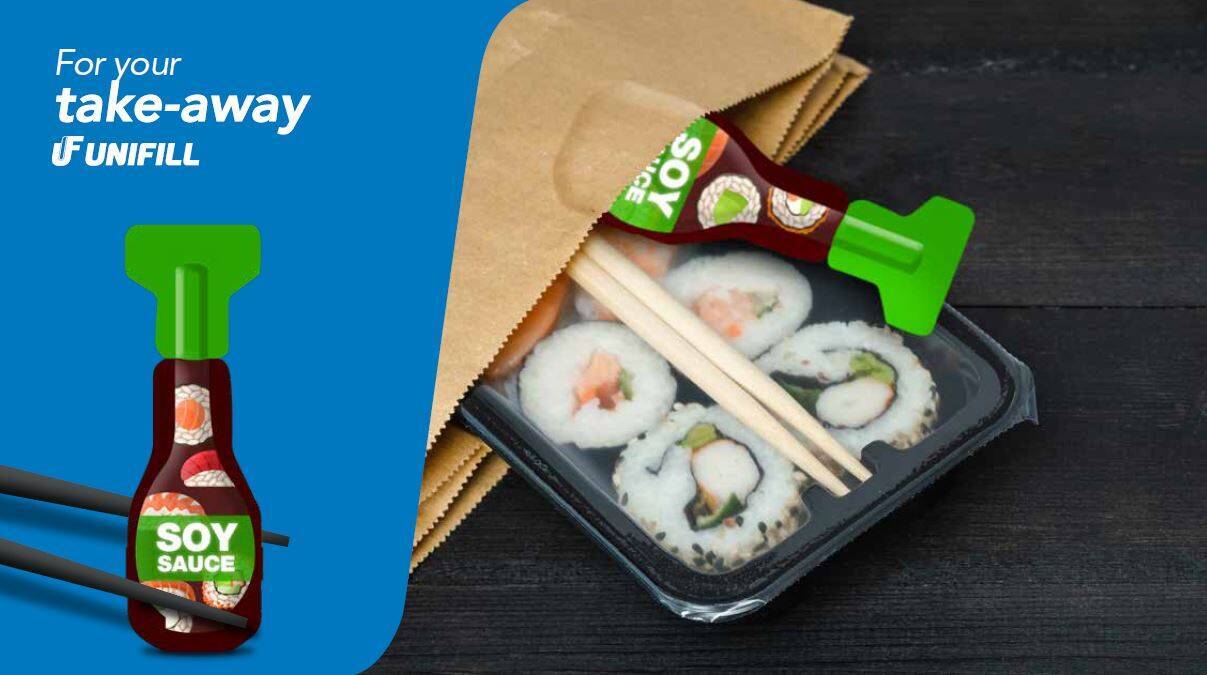 We all lead busy lives and don't have a lot of time to prepare food. At the end of a busy day, or in the middle of a lazy weekend, it's easy to opt for takeaways. In this case or even when eating out, most of people enjoy applying its own condiments and sauces to its food.
Our innovative packaging for liquid products, which is equipped with a straw, gives our customers the freedom to season their food to their liking with the preferred sauce. The single serve packaging with straw is a great way for customers to add an extra boost of flavour to their meal!
In fact, this product allows the final customer to consume the product in an easy and hygienic manner. The liquid product fills the packaging. The straw is sealed and completely wrapped in the container, allowing an excellent sealing, cleaning and an accurate dosing without any waste.
No more spilling, no more struggling: easy to use at any age, in any place.
For any further information, do not hesitate to contact us, we will be happy to provide tailor-made solutions for your specific needs.